Garden
NEW MEDIA
Click to expand photos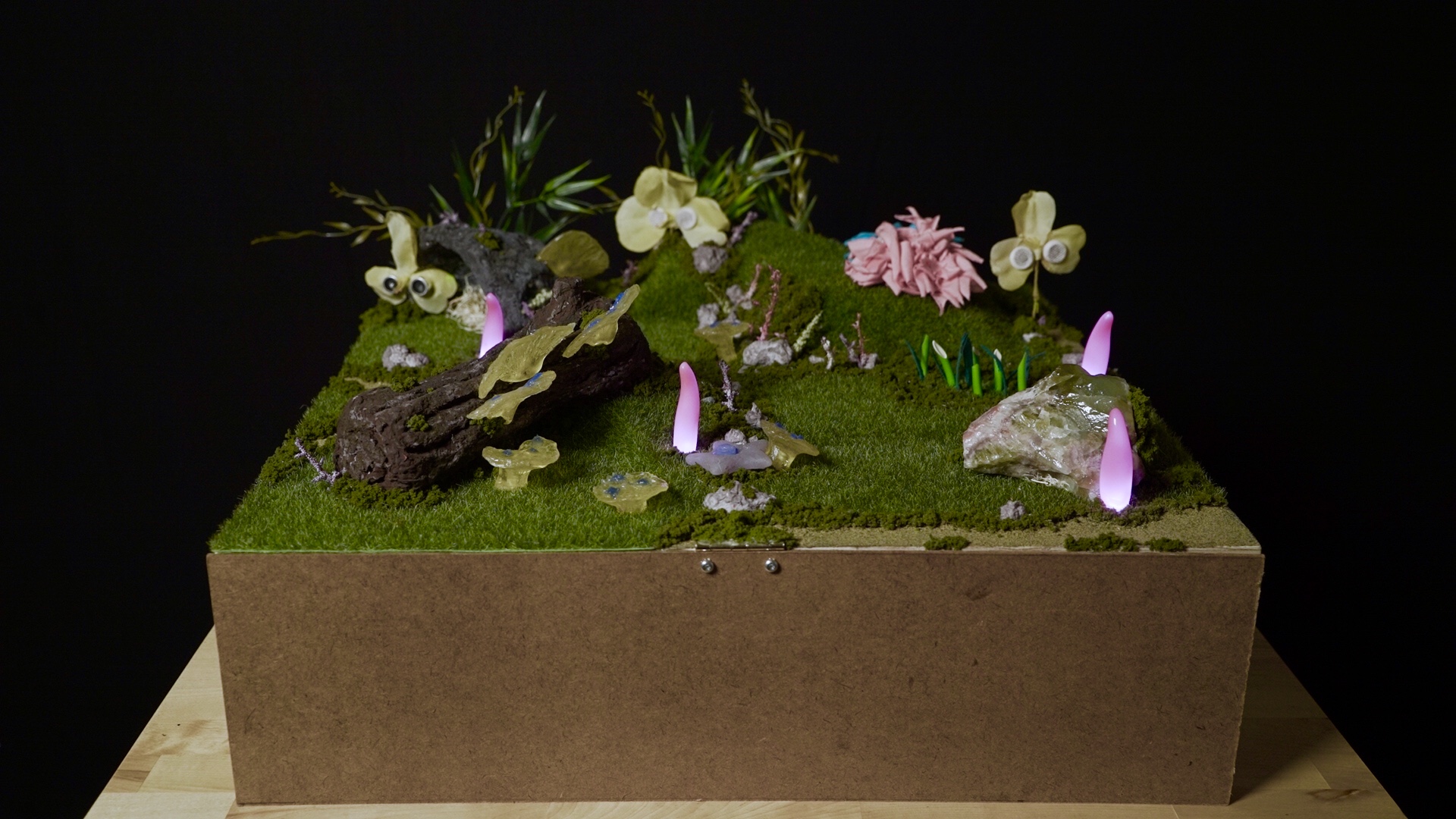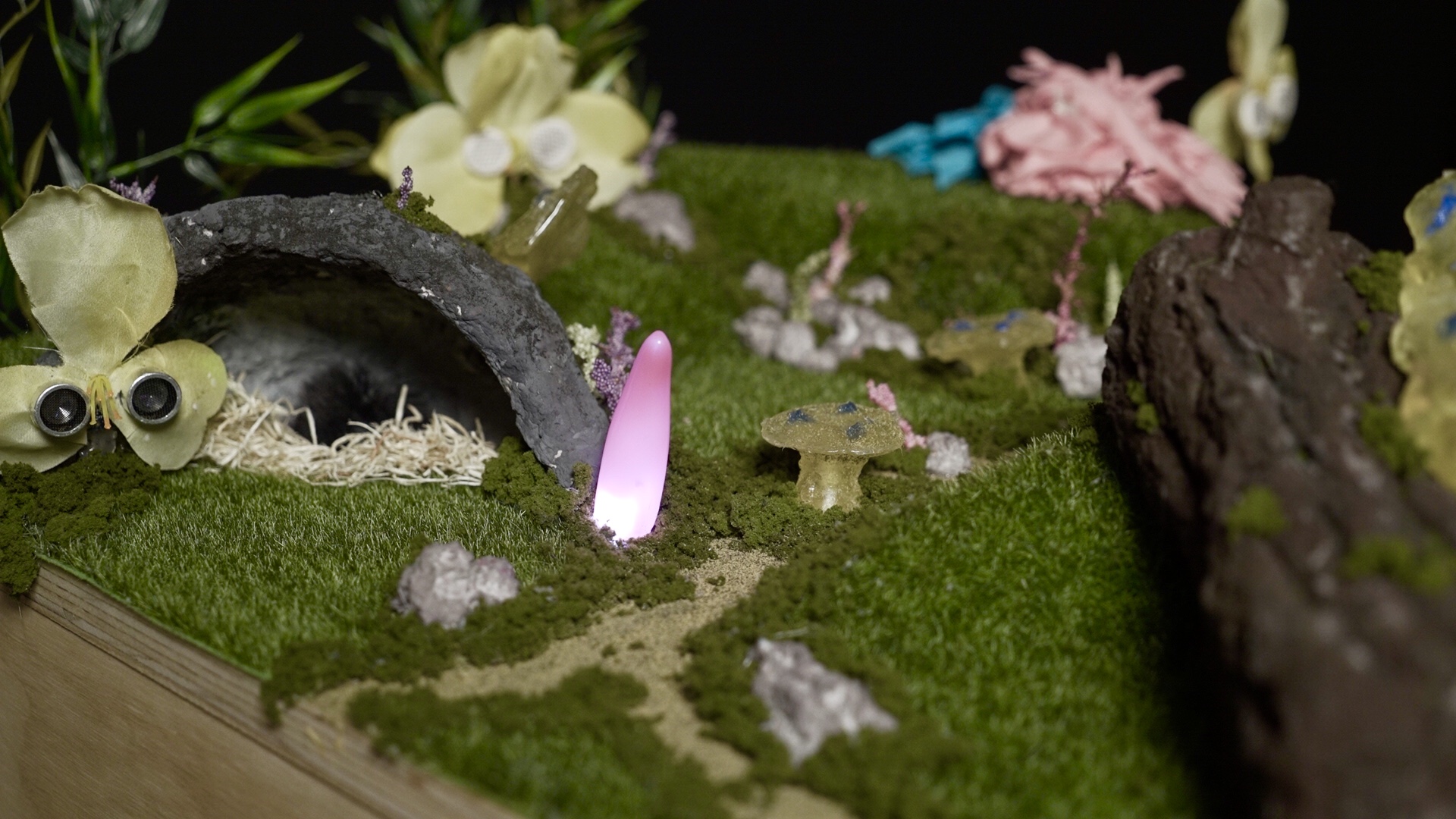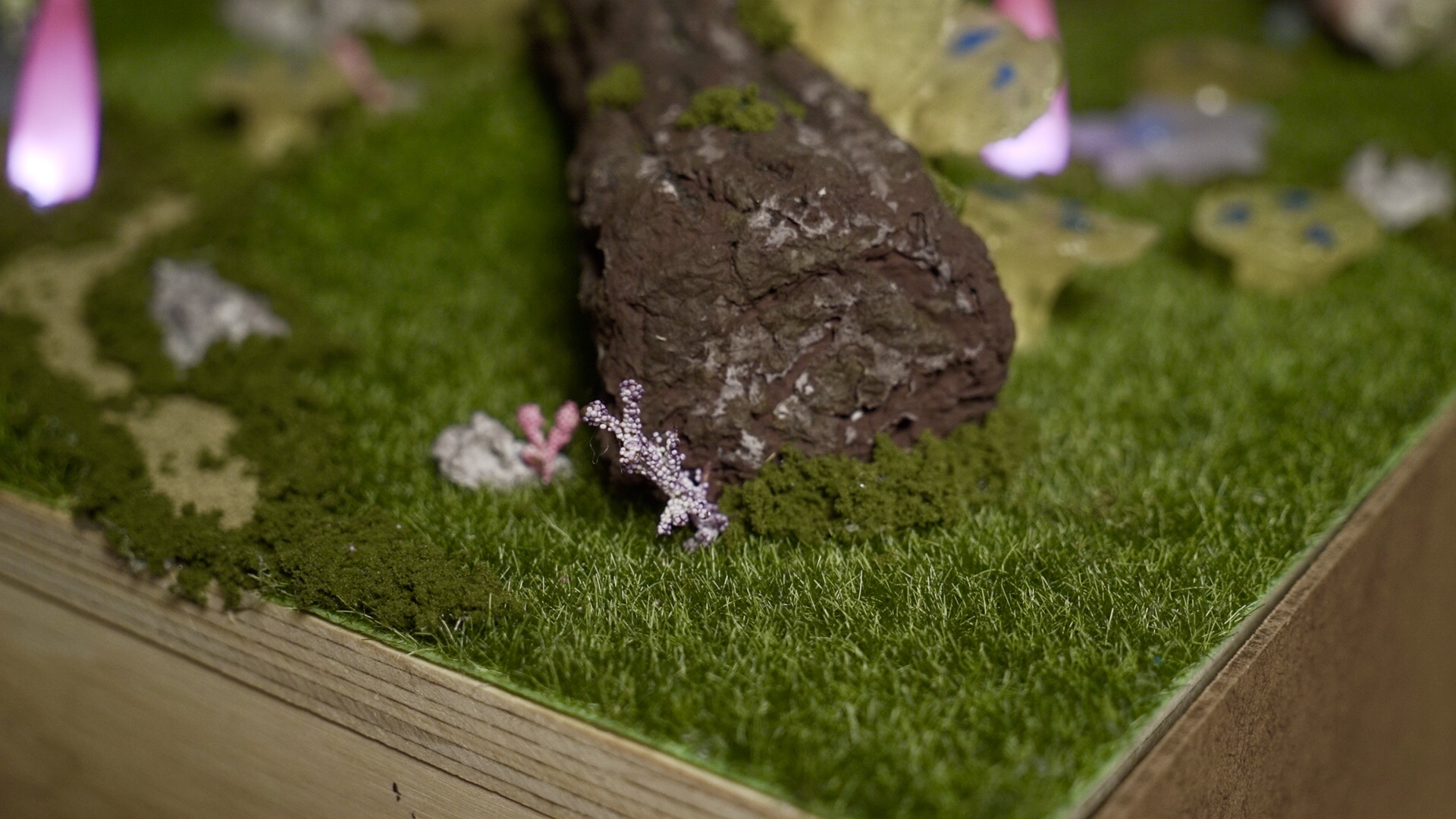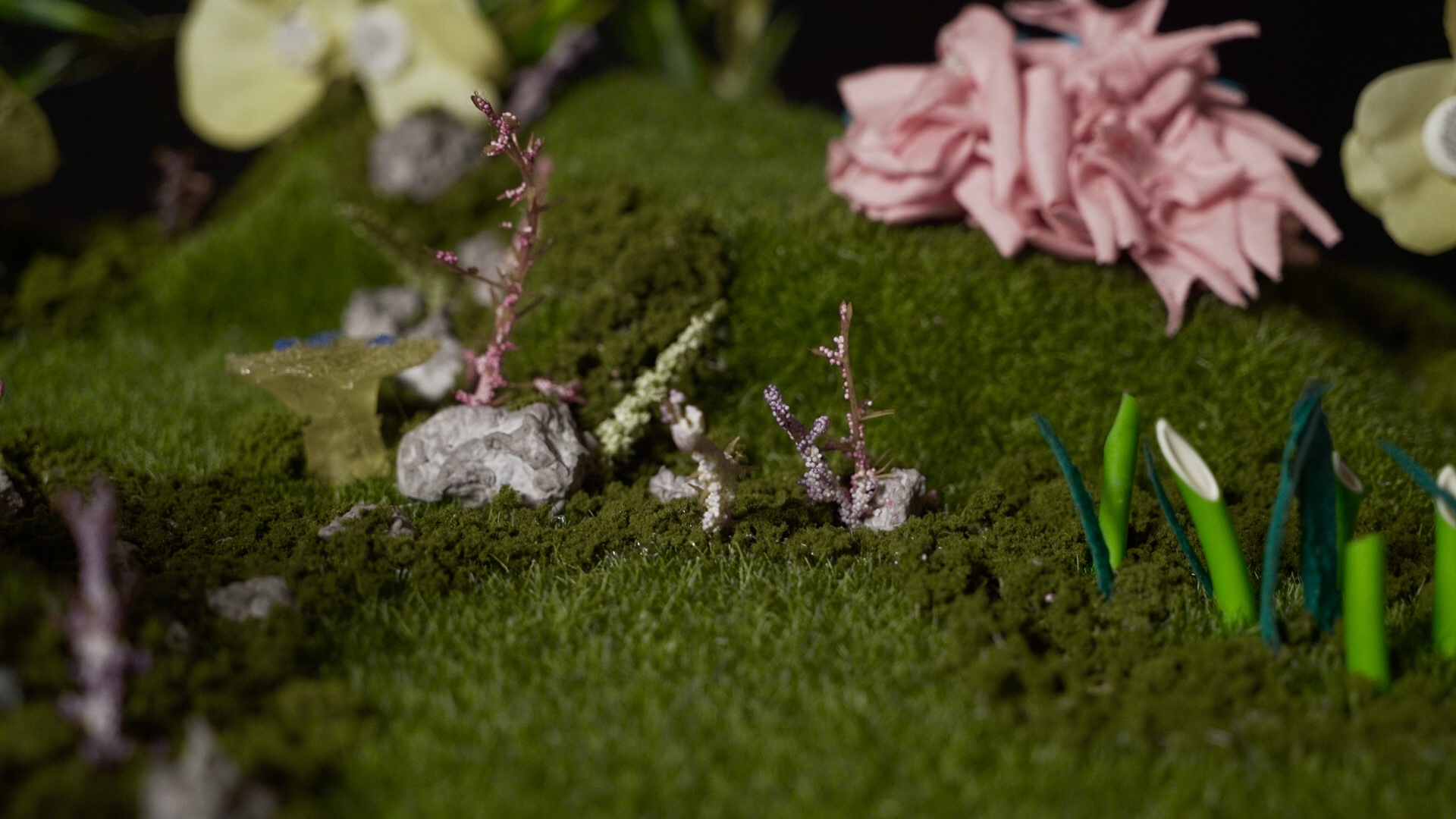 Roles: Fabricator, Co-Programmer

Team:

Garden is a multi-tactile display full of post-apocalyptic plants and animals meant to be explored through touch. Hidden amongst the elements are four subtle physical interactions which, once triggered, bring life to the piece. Interacting with the project is meant to be a joyful, age-agnostic experience as users feel wonderful textures, discover cute creatures, and light up the garden environment. Garden was designed to be the antithesis of much of the other academic, new media work my partner,

Stefan Skirpak

, and I had been exposed to where the mechanics of technology was the focus. We were interested in crafting an experience where the technology itself was invisible, used as a tool to connect audience members to the pleasure innate in interacting with nature. We wanted people to play, and it worked! During the exhibition, Garden had viewers who would return multiple times and continue to be fascinated by triggering the same interactions and touching the carefully hand-fabricated display. It reminded me of how infrequently we feel new textures or are invited to explore. It was evident by observing the reactions that this tactile display was able to ground and delight the audience into the present moment.


Video DocumentationVideo editing by Julia Rich and Stefan Skirpak. Music by Zain Alam.

We hope you enjoy these photos of kids and adults enjoying the tactile nature of the piece as much as we enjoyed them!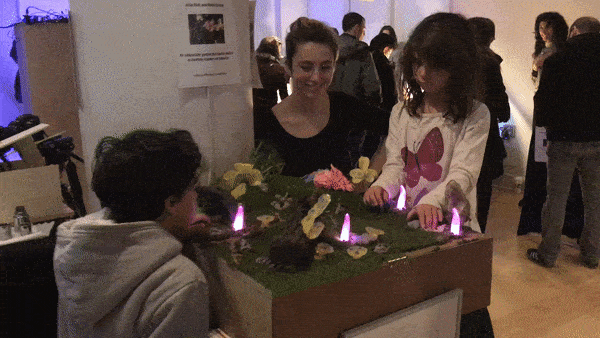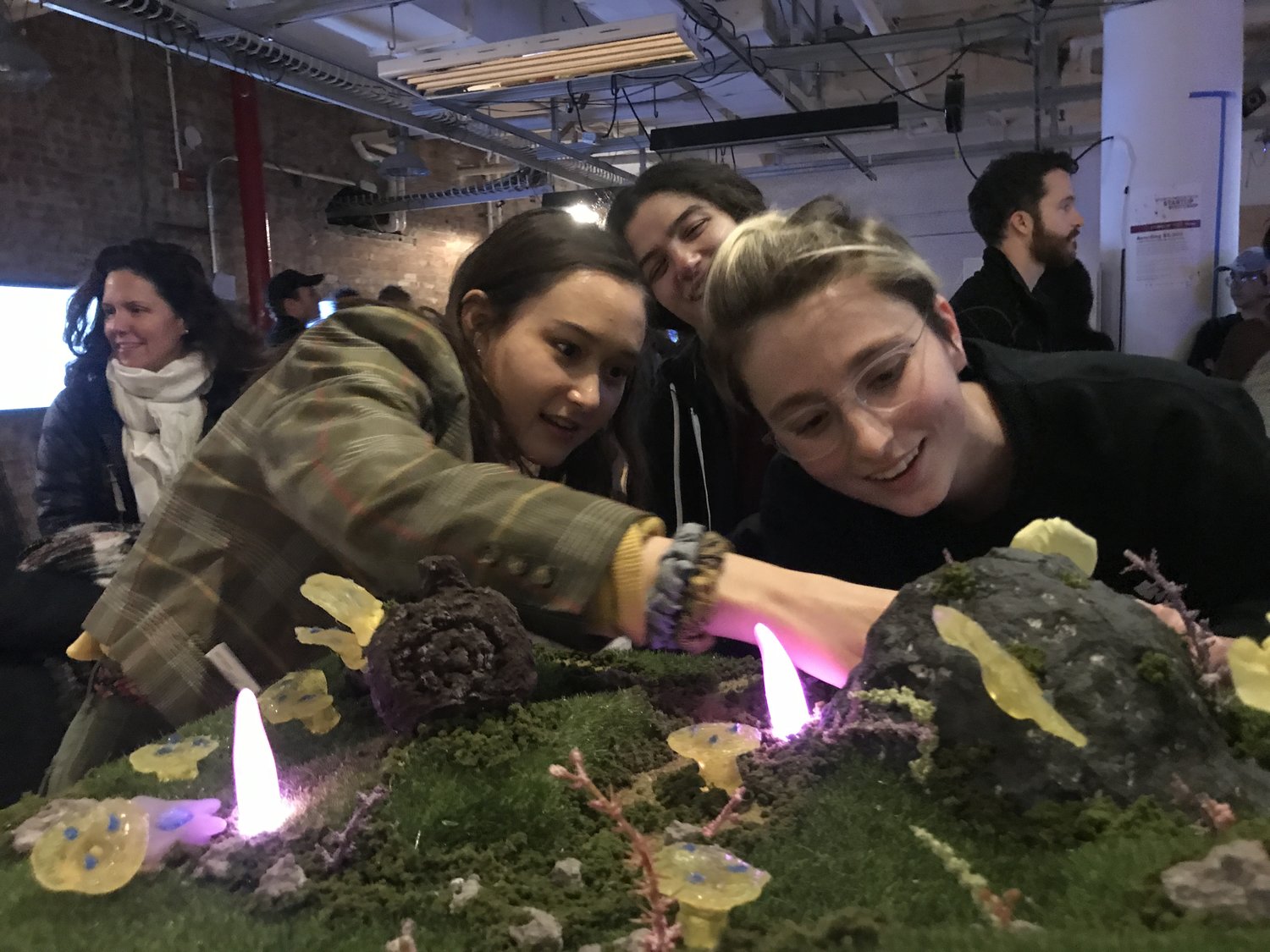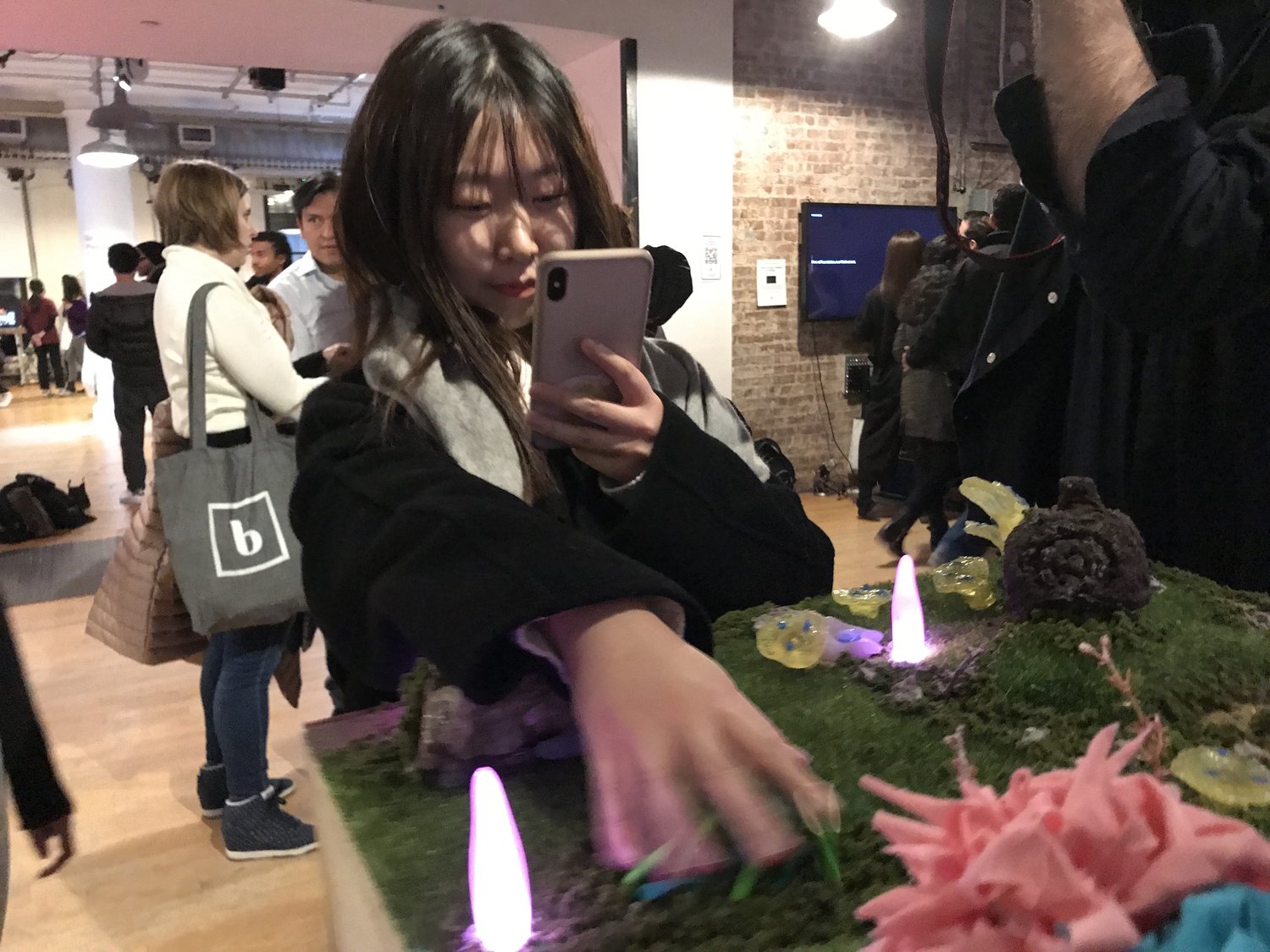 "Garden" was programmed with Arduino and fabricated with an assortment of hand-fabricated and recycled materials.